The Texas Freedom Colonies Storyteller Project
Share your freedom colony memories, stories, and photos
Do you and your family have objects or photographs that evoke memories of freedom colonies?
Freedom colonies are Black settlements in Texas founded between 1865 and 1930. Submit your photos to contribute to a digital archive that aims to share the stories of freedom colonies through pictures of your artifacts. Some examples of artifacts are a pin from your great-grandmother, a handkerchief, a hat from your grandfather, a family bible, photos, obituaries, and more. This project aims to raise awareness of freedom colonies and preserve, connect, educate, and honor the legacies of these places in the broader story of Texas.
View project and entry details.
The Texas Freedom Colonies Storytelling Project is a collaboration between The Texas Freedom Colonies Project™ and the Bullock Texas State History Museum. Made possible in part by funding from the Whiting Foundation.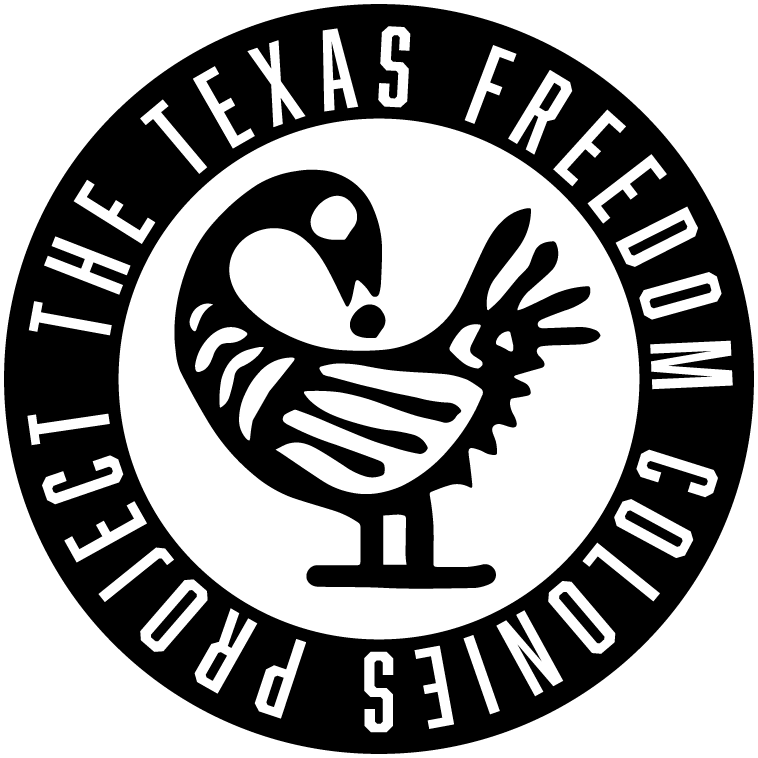 Submit February 12, 2021 - November 28, 2021
Mrs. Harriett Hayes Obituary
My family lived in a place called Stevenson Colony. My grandfather, James Reese, was a wealthy man. He gave property to the church, school, cemetery, and less fortunate residents in the area.
Enlarge
Join 14 others and favorite this!
My Great Grandfather's Military Dog Tags
My great grandparents were Robert and Hester Allen of Riceville Community Freedom Colony. Her husband, who died way before I was born, was Robert Allen, a veteran of WW I.
Enlarge
Join 14 others and favorite this!
My Great Grandmother's Baking Measuring Cup
When I visited my great grandmother on her chicken farm in Riceville Community in Houston she used this baking measuring cup to make jelly cake. Also shared great-grandfather's WWI military dogtags
Enlarge
Join 16 others and favorite this!