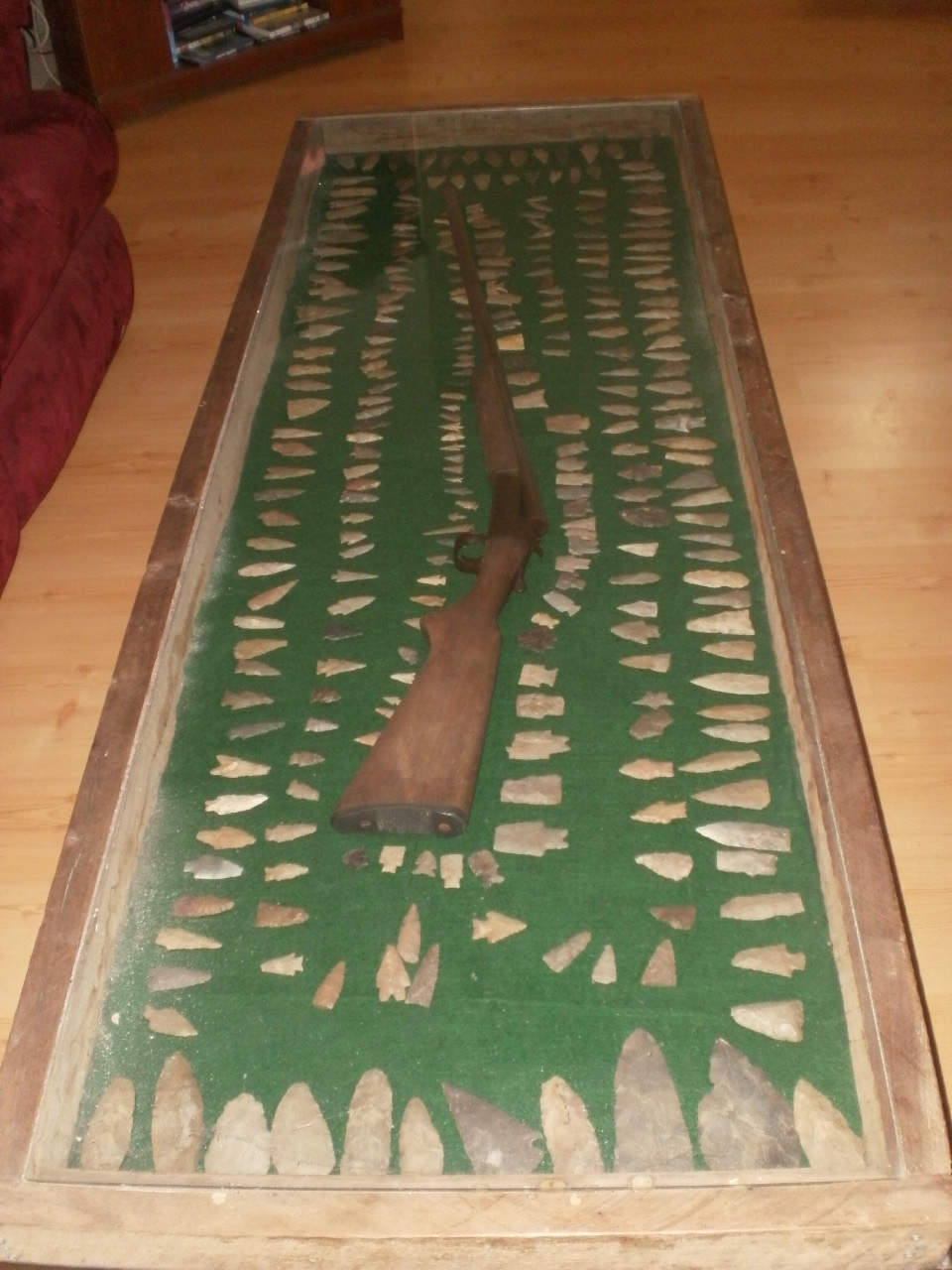 Coffee table with gun and arrowheads
My husband's family purchased land on the San Marcos River across from the village of Ottine in December of 1905. The Soefje family moved to the land in Gonzales County from Geronimo in November, 1906. There were nine children born to the family. As time passed, Heinrich Soefje divided the land among his three sons, each having riverfront acreage.
The land is still owned by fourth generation descendants. In 1969, my husband's father retired from farming and ranching. At that time, we purchased his portion of the Soefje family land from him. Our two sons now manage the land.

Through the years of plowing and planting the land, my husband has found many arrowheads. He would plow some of the field, then walk and pick up the arrowheads. This case in our living room holds 274 of them. The table was made by our oldest son, who is a welder, and also holds a gun that belonged to my father.

Dora Soefje lives in Gonzales County.

Posted August 01, 2014

Read stories from people across Texas
Browse All Stories