The Cotton Capital of Texas
The Texas Story Project.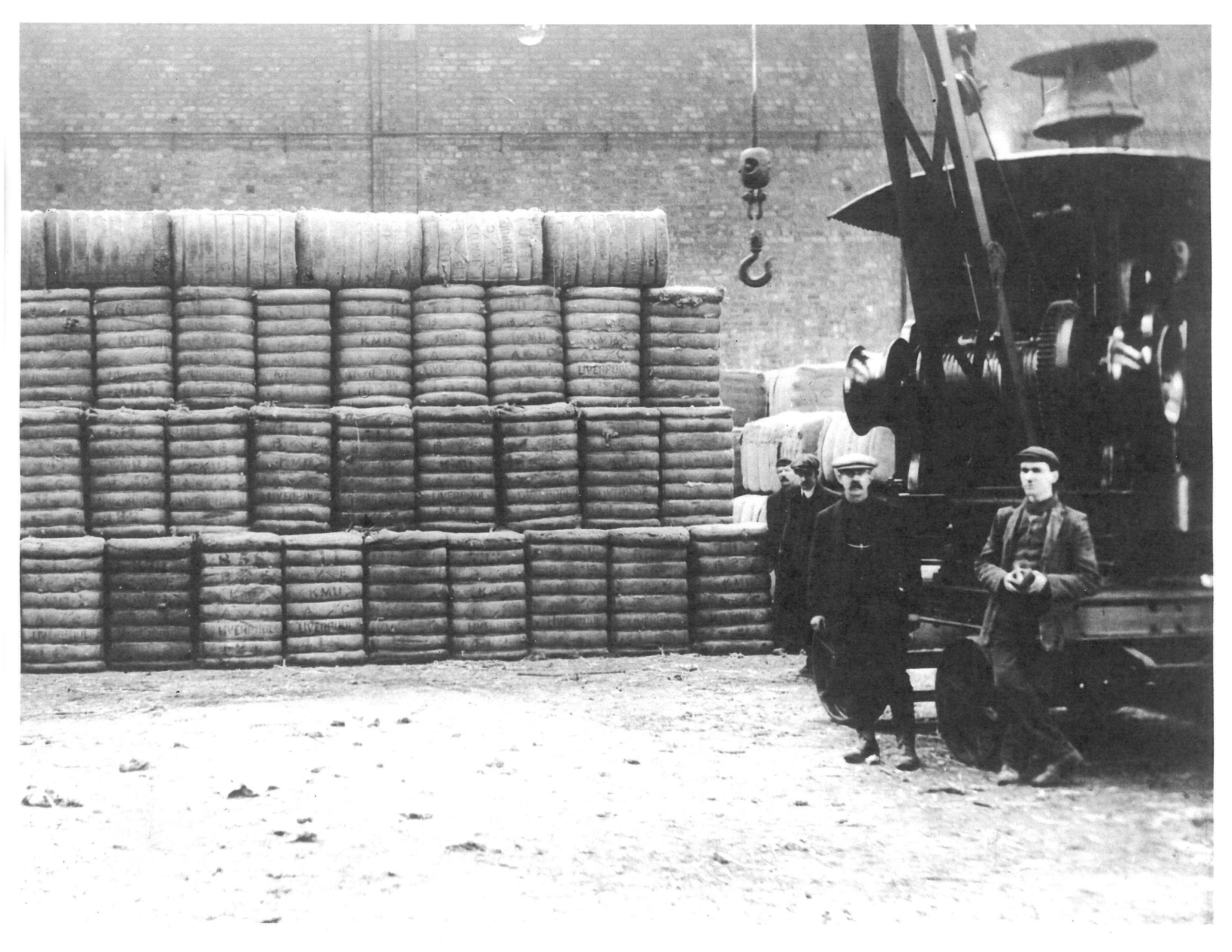 1913 photo of compressed cotton shipment
When cotton was king, Greenville was its capital. Greenville's rich, blackland soil grew high quality cotton. The establishment of the railroad and the cotton compress in the late 19th century helped Greenville take that cotton across the ocean to Liverpool, England, where Greenville cotton brought top prices. In this photo from 1913, you see a shipment of compressed cotton ready to make its way to Europe.
Greenville's cotton compress was essential to the process of shipping cotton. Established in the late 19th century, the compress served as the interim processing between cotton gins and textile mills. After removing the seeds from the cotton fibers, gins pressed cotton into 500-pound bales with a width of 50 inches. The compress pressed the cotton to reduce its width to 28 inches. Since ships charged by size and not by weight, this helped to reduce the cost of shipping cotton overseas.
In addition to being known for the quality of its cotton, Greenville was also known for the quality of its compress. In September 1912, Greenville's cotton compress set a world record when it pressed 2,073 bales of cotton in one 10-hour day. Bales were trucked, pressed, and loaded in rail cars at a rate of three per minute.
The cotton compress has become a thing of the past. Modern-day cotton gins that combine both ginning and compressing have eliminated the need for a stand-alone compress. After a century of use, the Greenville cotton compress became obsolete. The compress deteriorated and was lost to demolition in 2013.
Doyle Dick is the Main Street Manager for the City of Greenville.
Posted July 21, 2014

Read stories from people across Texas
Browse All Stories