Sword of Governor Sul Ross
Property of Lawrence Sullivan "Sul" Ross, 19th governor of Texas
Print Page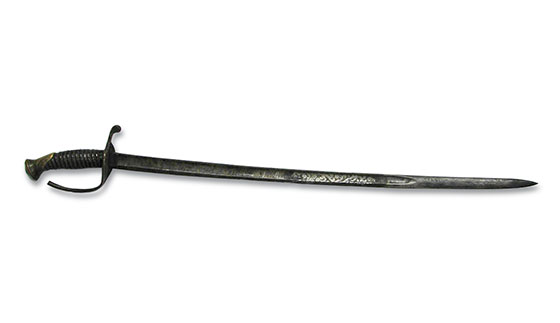 Governor Sul Ross's sword.
This sword belonged to Lawrence Sullivan "Sul" Ross, a noted Texas Ranger, Civil War general, and Texas politician who served as governor of Texas from 1887 to 1891.
Lender
Dr. Gianfranco Spellman, Austin
About
Weapons
36" Length X 5" Width X 3" Height
1861-1865
Display Status
This artifact is not on view.
Sword of Governor Sul Ross
Artifact from Austin, Texas

Read stories from people across Texas
Browse All Stories