Lead Ball Ammunition
Perhaps used in the battle for Texas independence
Print Page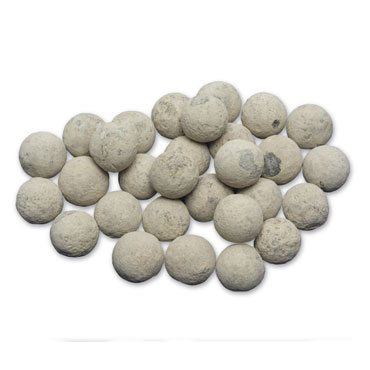 Mexican ammunition believed to have been used in the battle that won Texas its independence
These lead balls, found during a metal detector survey at the San Jacinto battleground, are the type of ammunition primarily used by the Mexican army around the time of the Texas war for independence, and are similar to the lead ball that wounded General Sam Houston at the Battle of San Jacinto. Henry Huddle's 1890 painting that hangs in the Capitol in Austin, Surrender of Santa Anna, shows a wounded Sam Houston resting on a blanket while he negotiates the terms of Santa Anna's surrender.
Lender
Texas Parks and Wildlife Department, Archeology Division, Austin
About
Weapons
Late 1820s - early 1830s
Display Status
This artifact is currently on view.
Lead Ball Ammunition
Artifact from La Porte, TX

Read stories from people across Texas
Browse All Stories