Promotional Button from Pioneering Texas Airline
Texas International offered cheap flights from 1944-1982
Print Page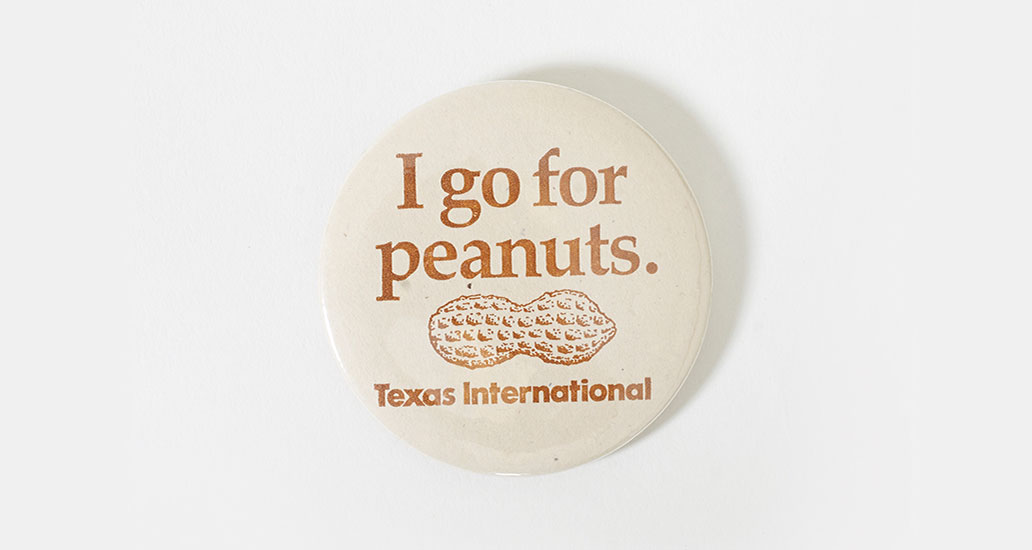 I Go for Peanuts button
Texas International Airlines' "Peanut Fares" were the mainstay of the Houston-based airline, known previously as Aviation Enterprises and Trans-Texas Airways. This button promotes the low fares developed in response to competition from Dallas-based Southwest Airlines in the mid-1970s. Texas International Airlines operated from 1944 until 1982, when it merged with Continental Airlines.
Lender
Troy Kimmel, Jr., Austin
About
Clothing and Accessories
1980-1989
Display Status
This artifact is not on view.
Promotional Button from Pioneering Texas Airline
Artifact from William P. Hobby Airport, Houston , Harris County

Read stories from people across Texas
Browse All Stories