See Films
Bullock IMAX® and Texas Spirit Theater - Experience the best in cinematic excellence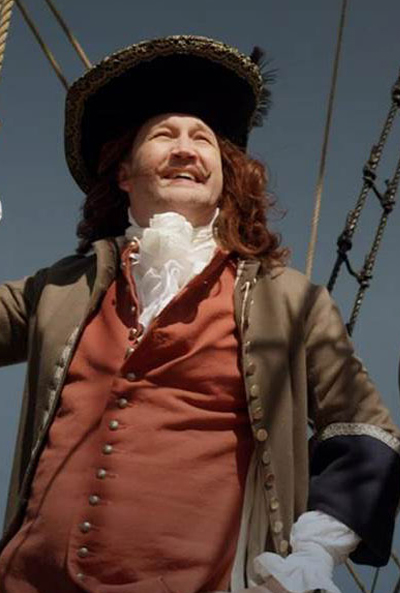 More Info
10/25/2014 - 06/15/2015
Texas Spirit Theater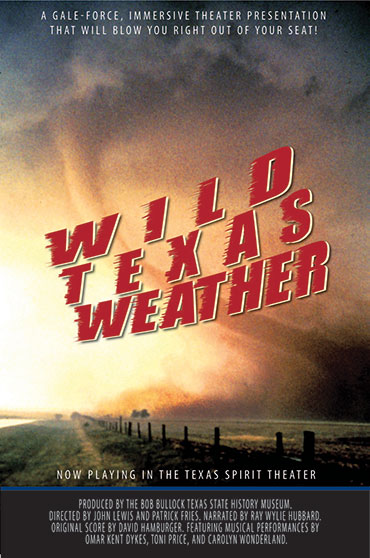 More Info
02/01/2015
Texas Spirit Theater
Coming Soon
Humpback Whales 3D
An extraordinary journey into the hidden world of nature's most awe-inspiring marine mammal, Humpback Whales takes audiences to Alaska, Hawaii, and the Kingdom of Tonga for a close-up look at how these whales communicate, sing, feed, play, and take care of their young. Driven nearly to extinction 50 years ago, humpback whales are making a steady recovery and are now found in every ocean on Earth. Join a team of researchers as they unlock the secrets of humpback whales, captured for the first time with IMAX® 3D cameras. Discover what makes humpbacks the most acrobatic of all whales, why only the males sing, and why these intelligent 50-foot, 48-ton animals migrate more than 6,000 miles every year.
Coming Soon
Dark Universe
The planets, stars, and everything you can see are less than 5 percent of the universe. What is the other 95 percent? Dark Universe examines the invisible dark matter underlying galaxies that, together with dark energy, accounts for that other 95 percent of the universe's total energy and mass. Narrated by astrophysicist Neil deGrasse Tyson.
Coming Soon
Jupiter Ascending
Mila Kunis and Channing Tatum star in this sci-fi action thriller from filmmakers Lana and Andy Wachowski (The Matrix Trilogy). Jupiter Jones was born under a night sky, with signs predicting she was destined for great things. Now grown, she dreams of the stars but wakes up to the cold reality of a job cleaning other people's houses and an endless run of bad breaks. Only when Caine, a genetically engineered ex-military hunter arrives on Earth to track her down, does Jupiter begin to glimpse her fate— she is next in line for an extraordinary inheritance that could alter the balance of the cosmos.
Coming Soon
The Seventh Son
In a time of enchantments when legends and magic collide, the sole remaining warrior of a mystical order (Oscar® winner Jeff Bridges) travels to find a prophesized hero born with incredible powers— the last Seventh Son (Ben Barnes). Torn from his quiet life as a farmhand, the unlikely young hero embarks on a daring adventure with his battle-hardened mentor to vanquish a dark queen (Julianne Moore) and the army of supernatural assassins she has dispatched against their kingdom.
Coming Soon
The Divergent Series: Insurgent
The Divergent Series: Insurgent raises the stakes for Tris as she searches for allies and answers in the ruins of a futuristic Chicago. Tris (Shailene Woodley) and Four (Theo James) are now fugitives on the run, hunted by Jeanine [Kate Winslet], the leader of the power-hungry Erudite elite. Racing against time, they must find out what Tris's family sacrificed their lives to protect, and why the Erudite leaders will do anything to stop them. Haunted by her past choices but desperate to protect the ones she loves, Tris, with Four at her side, faces one impossible challenge after another as they unlock the truth about the past and ultimately the future of their world.
IMAX® Theatre
The Bullock Texas State History Museum has been proud to provide the largest IMAX® screen experience in Texas since opening in 2001. To build on this history, the Museum's IMAX® Theatre underwent a digital projection system conversion. The existing IMAX® systems were replaced with a new state-of-the-art digital projector, upgraded audio, and a new screen giving Bullock Museum movie fans access to a wider array of first-run features, repertory films, and educational documentaries than ever before. Click here for more on the renovation.
Texas Spirit Theater
Hold on for a wild ride in the Texas Spirit Theater, Austin's only 4D special effects theater. In a cinema for the senses, films showing here have great stories and beautiful scenery, but they also have crackling lightning, howling wind, pounding rain, and a few other seat-rumbling surprises. Enjoy these dynamic films daily: Star of Destiny, an epic journey through Texas history, and Shipwrecked, the story of French explorer Robert Cavelier, Sieur de La Salle's doomed Texas expedition as told by a young boy, one of its few survivors.