Pride & Joy: The Texas Blues of Stevie Ray Vaughan
The one. The only. SRV.
Print Page
Jimmie would leave his guitars around the house and tell me not to touch 'em. And that's basically how I got started.Stevie Ray Vaughan, Guitar World interview, May 1984
The quintessential, one-and-only exhibition on blues legend Stevie Ray Vaughan comes to Austin at the Bullock Museum in March 2017.
Named after Vaughan's 1983 best-known, original song, and guest curated by Stevie's older brother Jimmie Vaughan, Pride & Joy: The Texas Blues of Stevie Ray Vaughan highlights the life and career of this iconic musician.
Though Texas proudly claimed him, Stevie Ray was a world-famous and world-class guitarist who ignited a blues revival in the 1980s with fiery guitar playing and a mesmerizing stage presence. By 1981, Vaughan as lead singer and guitarist, Chris Layton on drums, and Tommy Shannon on bass were performing regularly at clubs in Austin as Double Trouble. Their music bridged the gap between blues and rock music with a style that was influenced by artists including Albert King, Buddy Guy, Jimi Hendrix, Lonnie Mack, and Wes Montgomery.
Sold-out concerts and gold albums attested to Vaughan's popularity well beyond the Texas borders. Although he died tragically in 1990 at the age of 35, Stevie Ray Vaughan still rocks the world with the music he left behind.
Inside the Exhibition
Several guitars, including Vaughan's famed "Number One" Fender Stratocaster, are on view alongside artifacts such as poignant early family photographs, original concert posters, tour ephemera, stage outfits, handwritten lyrics, exclusive archival concert footage — and his iconic hat and Indian headdress.
Pride & Joy: The Texas Blues of Stevie Ray Vaughan
Curated by the GRAMMY Museum® at L.A. LIVE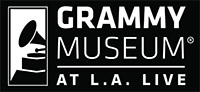 Support for the Bullock Museum's exhibitions and education programs provided by the Texas State History Museum Foundation.
Lender
GRAMMY Museum® at L.A. LIVE
On View
At the museum: 03/10/2017 - 07/23/2017
Museum Admission
Pride & Joy: The Texas Blues of Stevie Ray Vaughan