Texas Focus: For the Love of Meat
Programs
March 17, 2016 7:00pm - 9:00pm
Rating: NR
Suggested age: All ages Runtime: 54 minutes
Created by: Jeff Jones, Matthew Johnson, Brandon Gonzales, Matthew Wallis Featuring: Aaron Franklin, Wayne Mueller, and Tootsie Tomanetz
Appearances by: Joe Capello, Todd Ashmore, John Fullilove, Jake Silverstein, Kim and Mark Cooper, Kenneth Laird, James Davis, Greg Meyer, Gerald Birkelbach, Roy Perez, Kerry Bexley Genre: Documentary
Event Summary
Join the Bullock Museum for a screening and conversation about the Texas BBQ documentary For the Love of Meat as part of the Bullock's Texas Focus film series.
Event Details
Included with your ticket is a 6:00 p.m. welcoming reception with a cash bar.
Film screening from 7:00 p.m.- 8:00 p.m.
Q&A following the screening.
In attendance: Jeff Jones, Matthew Johnson, Brandon Gonzales, Matthew Wallis, and Wayne Mueller.
About the Film
It takes more than wood, meat, and fire to make great Texas BBQ. It takes passion, patience, dedication, and a deep understanding of tradition. For the Love of Meat visits with some of the top BBQ pitmasters in central Texas to learn what it's like to make such iconic food, and what it takes to do it. Aaron Franklin of the now famous Franklin BBQ in Austin, Tootsie Tomanetz of Snow's BBQ in Lexington, and Wayne Mueller of Louie Mueller BBQ in Taylor are featured in the documentary, along with appearances from the folks at City Market, Larid's, Cooper's, Opie's, and many more.
Co-creator Jeff Jones said the production was for "those people who line up outside Franklin's every day or the people who drive out to Taylor to Mueller's; [those] are the people who will really love this film."
"People think this is an easy, fun thing because you just cook your meat and sell out by noon and go home," Jones explains. "We ask Kenneth Laird of Laird's Barbecue in Llano about the future of his place and if he's going to pass it down to his kids. He just flat out says he wants his kids get an education and go make money. It's way too hard to do barbecue."
Sponsored by Whole Foods Market and offered in conjunction with the exhibition Our Global Kitchen.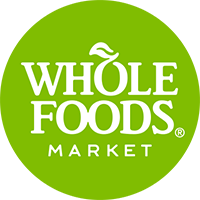 Support for the Bullock Museum's exhibitions and education programs provided by the Texas State History Museum Foundation.
About the Co-creators
For the Love of Meat was created by Jeff Jones, Matthew Johnson, Brandon Gonzales, and Matthew Wallis and is their first documentary produced as a team. The film was edited by Jeff Jones, with music by Joel Hamilton.
Jeff Jones is a media producer working in non-profit communications. Now based in Brooklyn, New York, he jumps at the chance to return to Texas to get some BBQ.
Matthew Johnson is a native Texan who grew up on strict diet of Hill Country brisket and Big Red soda until he was old enough to legally order a Lone Star. To pay for it all, he is the master stone carver at Bartlett Stone Carving in Austin, Texas.
Brandon Gonzales moved to Austin, TX in early 2001. Growing up in Tucson, Arizona, Brandon was exposed to the Sonoran Desert's BBQ traditions which include rattlesnake, javelina, and quail. Professionally, he is a studio and touring bassist. Other "hats" known to be worn are as a carpenter and location audio for film/video.
Matthew L. Wallis is an independent producer, director, and editor living in central Texas. His work has been seen on PBS, CNN, A&E, National Geographic, and Vice.
Ticket prices are $3 for Bullock Museum members and university students with a valid ID and $5 for non-members.


To view the Film Ticket Refund and Reschedule Policy, click here.